Southeast HVAC News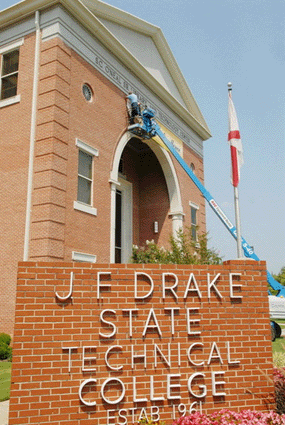 Drake State Technical College HVAC program receives accreditation.
The Heating and Air Conditioning (HVAC) program at Drake State Technical College has received accreditation from HVAC Excellence.
Drake State now holds one of only four HVAC Excellence accreditation in the state. The program director is Dexter Henry.

"I am extremely proud of Mr. Henry and applaud his efforts to ensure that our students leave Drake highly skilled and very competitive in today's job market," Drake State President Helen McAlpine said in the announcement.
Story continues below ↓
---
advertisement | your ad here
---
"This new designation for our college's HVAC program is yet another example of our commitment to a program of excellence for our outstanding students."

According to the school, the Drake State staff completed a self-study showing how they met each requirement as part of the accreditation process. Upon completion of the self-study review, HVAC Excellence selected a group of industry veterans with combined technical, administrative, and teaching experience in the HVAC industry to validate the self-study through a review of the program.

The accreditation is for six years.



###